Welcome to Pure
Ray

Corporation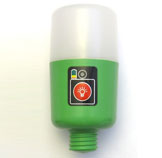 "No single issue is as fundamental to our future as energy, it is time for this moment of peril to be turned into one of progress."
- President Barack Obama, January 26, 2009
One hundred years after the light bulb was invented, 1.6 billion people throughout the world still burn something for their main source of light, every day. PureRay's goal is to drive that number to ZERO by replacing all fuel-based lighting with a safe and renewable option.
Our high intensity LED light bulbs are re-charged by solar power. Once charged, the light bulbs can be easily moved to provide maximum light anywhere.
Empowering
those in need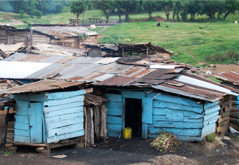 "We cannot build our own future without helping others to build theirs."
— President Bill Clinton

As a member of the 2008 Clinton Global Initiative, PureRay committed to distribute 110,000 lighting stations to poverty-stricken countries in the developing world, specifically in Africa. The stations will be sponsored by PureRay in partnership with charities across North America.
News